The Formula 1 of scooters will begin in 2022, and the model on which they will compete is already available.

The S1-X eSkooter is an electric scooter with a top speed of 100 kilometers per hour.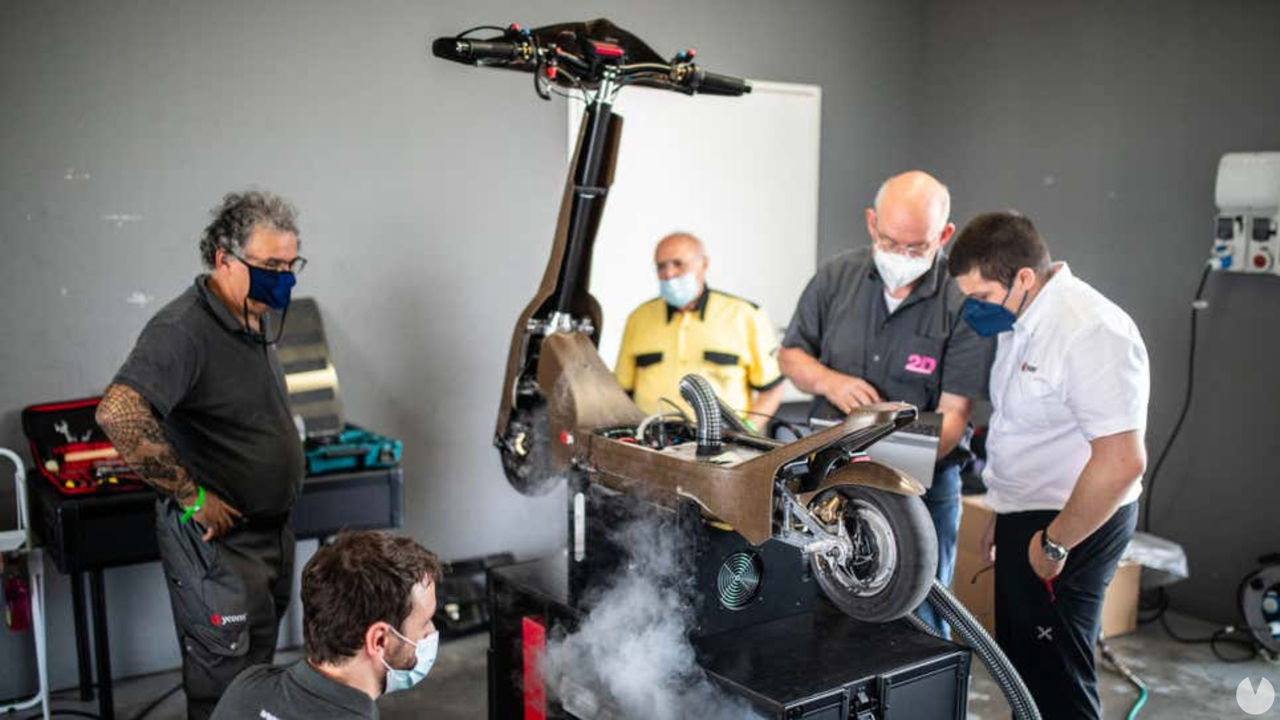 Image: eSkootr Championship
Maybe there have been races of flying jet cars or spaceships in an alternate reality where social networks never existed, but in the actual world, we have to deal with what we will have in 2022: races of electric scooters. Sorry. That's the way things are.

The eSkootr Championship is the name of the tournament. It was founded in the year 2020, and its debut season will begin in the year 2022. On the backs of a beast called the S1-X Skooter, 30 riders will compete. The S1-X is not your average scooter that you may rent in your city, as it was designed by an Italian firm called YCOM in partnership with the tournament organizers. To begin with, it weighs 34 kilograms and its carbon fiber bodywork cannot be folded, making it difficult to transport up the workplace stairwell.

It also lacks a great deal of autonomy. Its developers haven't revealed that information, but based on various indicators, we may predict it won't be much. For starters, the circuits are only around a kilometer long. The second feature is that the S1-X has two six-kilowatt electric motors, one on each wheel, powered by a 1.5 kWh battery. In return for a higher energy consumption, the S1-X incorporates a button that provides more thrust.

YCOM devised a mechanism that balances the power delivered to each motor, ensuring that it is consistent from one wheel to the next. The scooter can exceed 100 km/h thanks to technology, as well as specifically developed race suspension and aerodynamics. It's not quite as fast as Formula 1 or motorbike racing, but if you've ever driven an electric scooter, you'll already know that going 100 km/h on one of these vehicles must be terrifying.

Y: For inspiration, the Last Man's Team looked to Children of Men and I May Destroy You.

In fact, 16 drivers have already put the vehicle through its paces on a closed circuit. None of them have yet reached peak speed, but they all agree that driving a car that you are physically standing on is taxing [YCOM].
Article By
Gerluxe