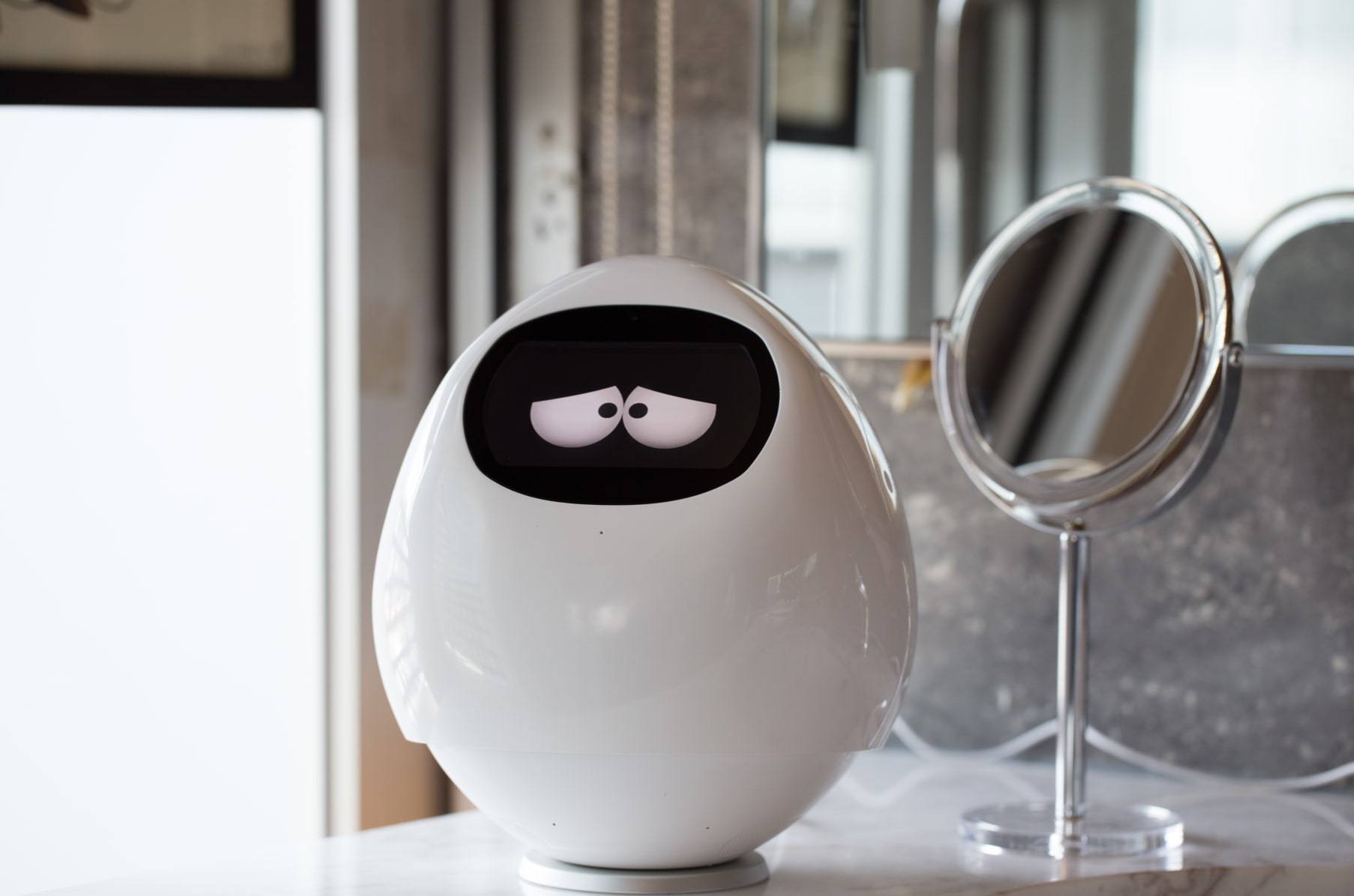 Tapia is a smart robot that can keep you in touch with friends and family, organize your busy calendar, keep you informed about the latest news, and provide you hands-free access to your smart home gadgets.
Tapia will brighten your heart with jokes and laughter after a long day. If you sit close to Tapia, the robot will assist you in making contact with the individuals that matter to you. When you go outside, Tapia can also provide you with the most up-to-date weather information, and you may add music to relax or modify your mood.

A charming virtual assistant robot that is designed to become a part of your household.

MJI is a technological business based in Japan that focuses on producing robots for modern humans. Its goal is to develop products that will accompany you, help you relax, and make you happy. That's true, this corporation's futuristic bet is that robots will become the company of people who require a nice buddy or assistant.
While other technology companies have focused on developing industrial robots, MJI has chosen to develop alternatives for the household. Tapia, a robot that, in a word, is supposed to become your best friend, is a clear example of its bet.

Tapia features a lot of things that will help you live a less burdened life, in addition to having an ultra-friendly and playful design. Perhaps the most striking feature of this robot is that it has facial and voice recognition, making it simple to identify who is speaking to it and engage in conversation.

Tapia can also read aloud to you or your children, take, save, and save images, as well as play the music you request, make phone calls, schedule appointments for you, read the news, and even monitor your and your loved ones' health.
Article Author Gerluxe Image: Indiegogo