Several robots are introduced at the Consumer Electronics Show (CES) in Las Vegas throughout the year. We'll discuss about the 2017 CES in particular, and how the Lynx robot, which is based on Amazon's Alexa technology, stood out from the crowd and attracted a lot of attention.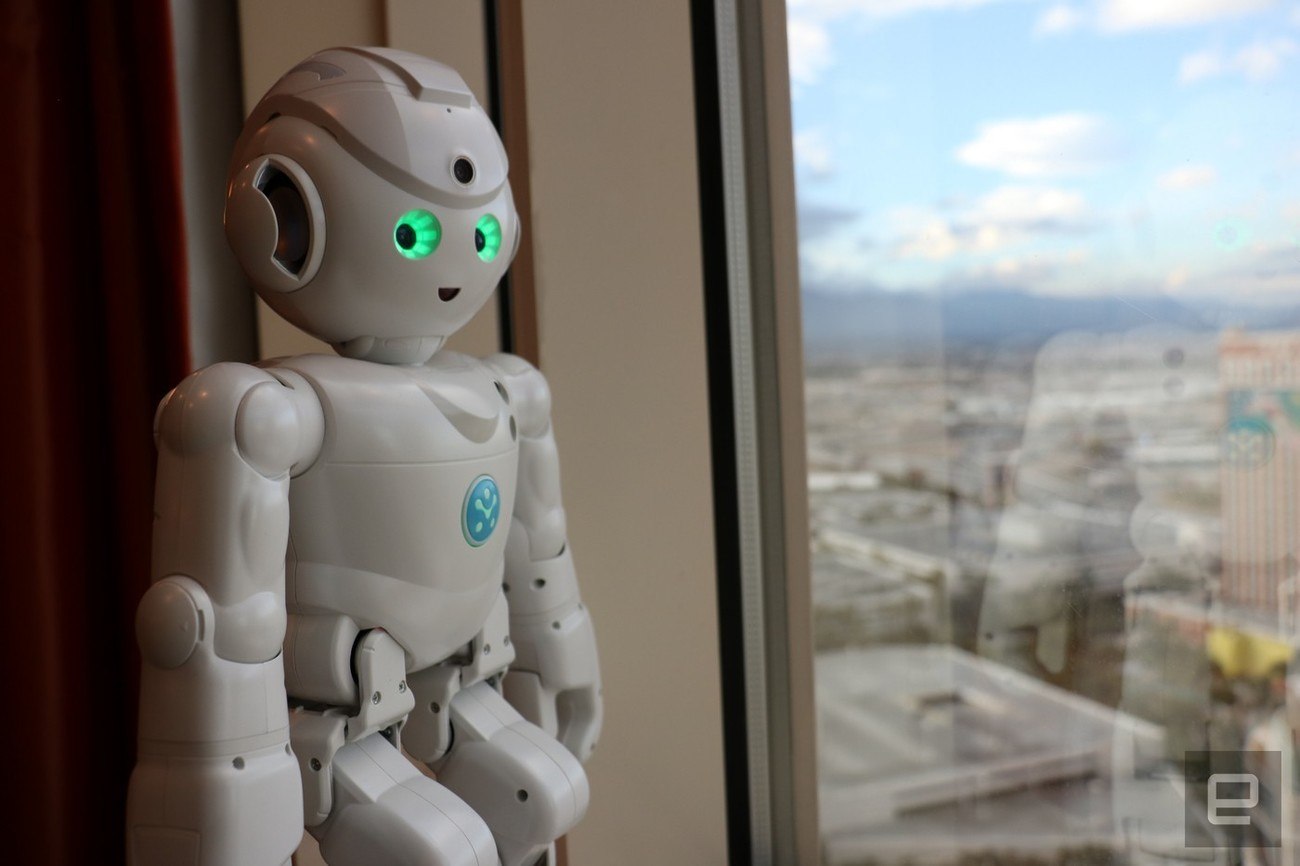 Ubtech Robotics, a business with a lot of experience in the field of robotics, produced the Lynx robot. As a result, this robot is created by combining Alpha Robot with Amazon's Alexa's voice recognition and artificial intelligence. The Lynx robot is a platform that combines robotics and intelligence in a very user-friendly manner.
Features of the Lynx robot
A 180o panoramic camera allows the Lynx robot to distinguish faces and speech, as previously indicated. Not only that, but owing to Alexa technology, it will be able to execute acts such as personalized welcomes with its hands, give a hug, and even play music and dance using the Lynx Robot app, which you will need to have installed on your Smartphone.
But that's not all; by connecting the Avatar Mode, you can see, hear, and listen through the robot from anywhere; all you have to do is open the Lynx Robot program on your smartphone.
The robot Lynx Robot, on the other hand, has a variety of sensors that allow it to react and respond to the surroundings as well as human contact.
The robot can detect changes in illumination and movement thanks to the PIR sensor on its chest. This sensor will be triggered when you select Surveillance Mode from the application, and the Lynx robot will be able to make a 30-second video that will show you everything that is going on in your home and then send it to your Smartphone so you can watch it wherever you are.
At home, a companion
Ubtech, the firm that makes the Lynx robot, promotes it as "the ideal household companion." You will be able to engage with the Lynx robot, and it will serve as your agenda and personal assistant, in addition to doing and carrying out all of the responsibilities listed above. It will act as a reminder of all the essential events on your calendar for that day, as well as calendar alerts: possible meetings, birthdays, corporate dinners, and so on.
Furthermore, because it is an Alexa-enabled robot, it has another function: using Amazon's Alexa technology, you may purchase Amazon Prime products through the Lynx robot using only voice instructions.
With all of the above in mind, you can't deny that it's a very intriguing choice. Although it's unclear whether it'll be available in Spain, this robot is expected to cost around $800.
Article Author Gerluxe Image: thegadgetflow