Equipped with ProPILOT technology, it detects surfaces with sufficient gap to create fields.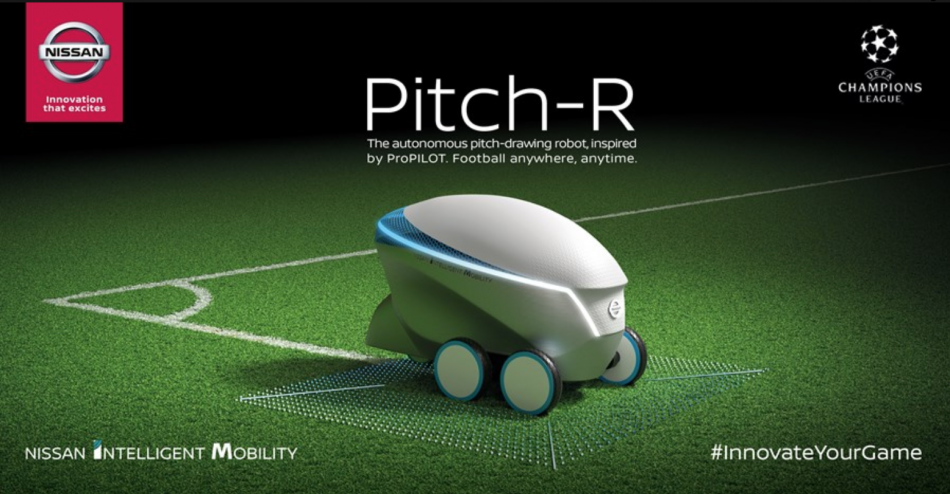 An important part of new technologies is to make them visible to the general public. Nissan, as an official sponsor of the UEFA Champions League final, had the perfect setting last weekend at the final in Kiev, something it took advantage of to show the world its autonomous technology with the Pitch-R.

This small autonomous robot has the Nissan ProPILOT system, which in this case consists of several cameras, a GPS locator and an anti-collision system. These elements, which in vehicles that circulate on the road are used to facilitate driving, in this model are used for a peculiar purpose: to paint soccer fields.

Equipped with an ecological paint tank, it detects surfaces where there is enough space to create a field, regardless of whether it is asphalt, dirt or grass. Once it has charged its electric battery, it is enough to let it loose somewhere, at which point it proceeds to analyze the surroundings looking for a spot with optimal space, which does not need to be completely smooth.

Once it has found it, it starts to draw all the lines that form the playing field, a process that takes 20 minutes at most and that can be for indoor soccer, 7-a-side soccer or 11-a-side soccer.
Article Author Gerluxe Image: unit9