A robot that communicates with your family and interacts with your home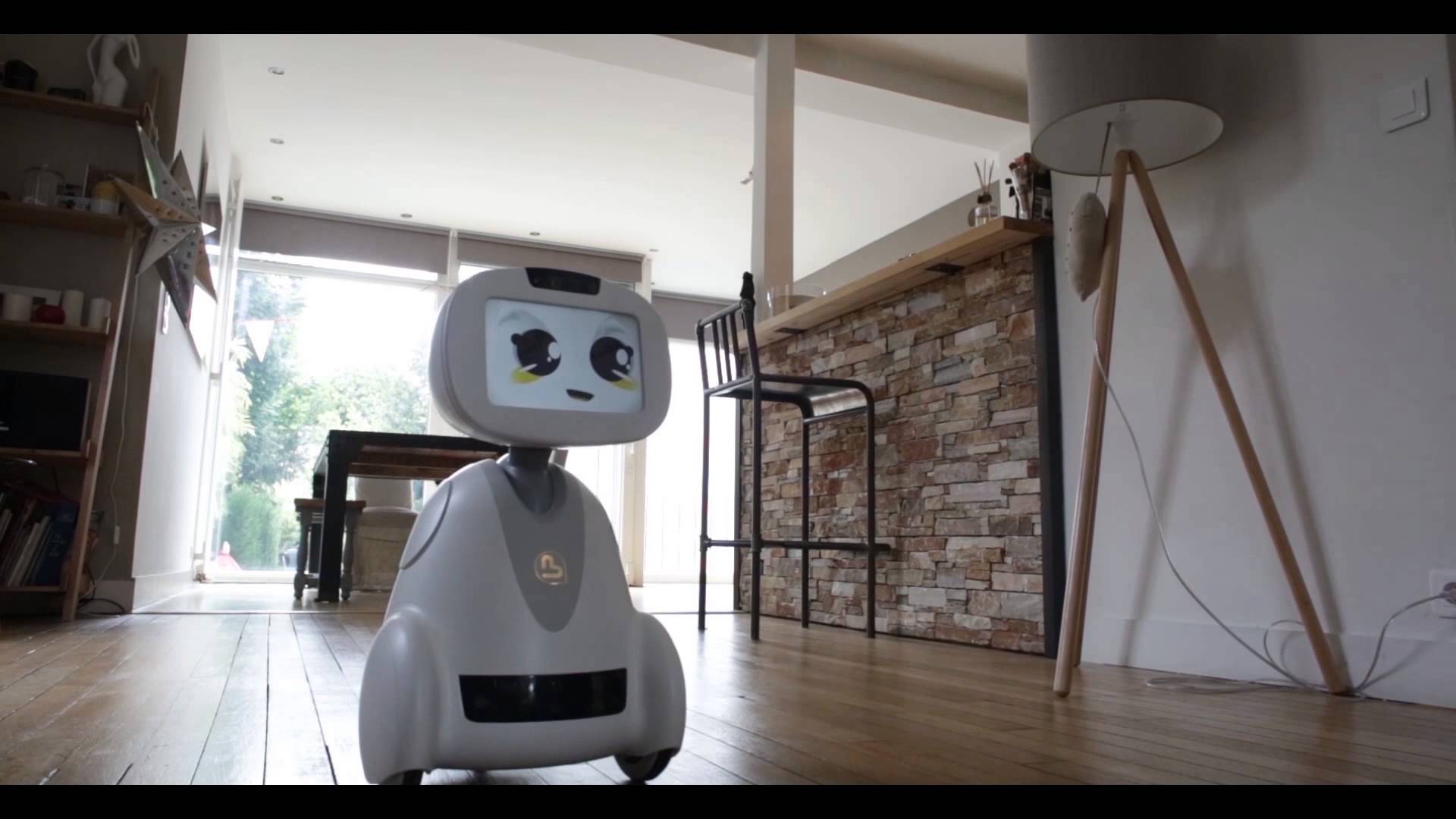 BUDDY - A home social robot designed by Blue Frog Robotics, a French technology company, to connect, defend, and interact with the family.

BUDDY is the first domestic social robot designed by French technology company Blue Frog Robotics to connect, protect, and interact with all members of the family. It is currently seeking funding on Indiegogo for its development and eventual commercialization, which is expected by the end of next year.

BUDDY, weighing only 5 kg and standing 56 cm tall, has limitless options for assisting in the organization of a modern family's everyday routine. Its makers claim that it will be a simple and easy-to-use device that will blend in smoothly with family life. It will not require any assembly or hardware configuration because it will be pre-programmed and ready to use at the factory.
The ability to collaborate in daily chores such as remembering major events of the day, following directions from a family member, answering calls, or capturing images and videos stands out among the different functionalities given by this home Android. But that's not all; it'll also act as entertainment for the kids or as a way to keep the house safe when we're away.

The social robot includes WiFi and Bluetooth wireless connectivity technology, speakers, an integrated digital camera, thermal and motion sensors, and even an interactive screen that displays the android's facial features with a variety of gestures and expressions in response to each stimulus received, as it could not be otherwise. It also includes 16 GB of internal storage and a lithium-ion battery that gives it a battery life of roughly 10 hours.

The audio and video software will also allow users to record and recognize family members, as well as interpret human language in order to connect verbally with family and friends. Furthermore, we may use the remote control technology to access your camera from our phones and control everything that happens in our house while we are away.

As a result, this is a useful home security gadget that can be used to check if the oven is properly switched off, detect a water leak, or just operate basic domestic equipment like thermostats, locks, and switches.

We are surely confronting a fascinating multipurpose home android that can help us out of more than one difficulty from 2016 based on the success of the crowdfunding campaign conducted on Indiegogo. With only a few days left in the crowdfunding campaign, it has raised more than $150,000, much exceeding the $100,000 goal set by its designers for its development and eventual commercialization.
Article Author Gerluxe Image: petagadget