HitchBOT, the human-powered robot experiment, was put to death in Philadelphia.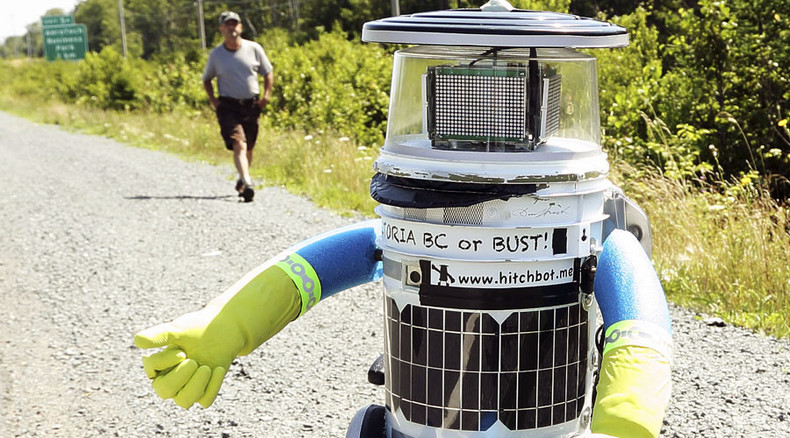 The goal of HitchBOT, a social experiment in the shape of a robot constructed by Canadian researchers David Harris and Frauke Zeller, was to "see if robots can trust people." Surprisingly, this robot, which had hitchhiked 6,000 kilometers across three nations, was destroyed in Philadelphia, Pennsylvania.

An individual kicked a highway repeatedly till it was damaged while waiting to be picked up by a Good Samaritan who would transport it to another location. According to its creators, HitchBOT, which was made from discarded household appliances, is likely to be reincarnated.

According to its designers, two Canadian researchers, HitchBOT, the sociological experiment in the form of a robot that hitchhiked through three countries before being destroyed over the weekend in Philadelphia, USA, has a chance of being reincarnated.
HitchBOT, a tiny robot constructed in 2014 by Canadian academics David Harris Smith and Frauke Zeller from home appliance leftovers, was 'killed' on the streets of Philadelphia over the weekend while waiting for a Good Samaritan to resume its road trip in the United States. During the delay, security cameras capture footage of someone repeatedly kicking HitchBOT to bits.

Despite its demise, both the robot's creators and the robot itself remained hopeful for the future. "Wow, my body has been injured, yet I'm still living with all my buddies," HitchBOT wrote on Twitter.

Smith and Zeller, for their part, believe there is a good chance HitchBOT will be reincarnated, and they do not want to rule out the possibility of the robot's reincarnation by declaring the experiment dead.

According to HitchBOT's website, the objective of this strange innovation was simple: "to travel the globe and make new friends along the way." HitchBOT's developer stated when the robot was created that it was an experiment to see how people interacted with increasingly advanced technical equipment that had "personality."

HitchBOT was the size of a six-year-old child, with a bucket-like body, solar panels to recharge its batteries, and limbs constructed of foam cylinders similar to those used by children to float in swimming pools.

HitchBOT has a simple screen in its head that could show a pair of eyes and a mouth. When spoken to, it was programmed to understand and carry on a simple conversation. It has access to Wikipedia and used its camera to share photos of its adventures on social media sites such as Twitter and Instagram. It was also connected to a child's car seat to make it easier for drivers to secure its seat belt while picking it up.

HitchBOT would stand on the side of the road with his arm outstretched, like all hitchhikers, waiting for someone to take pity on him and carry him for a while. Until someone else came seeking for him, the driver would abandon him in a ditch at his destination. Thus, the robot crossed the 6,000 kilometers between Halifax, on the Atlantic coast, and Victoria, on Canada's Pacific coast, in three weeks.
Article Author Gerluxe image rt.com