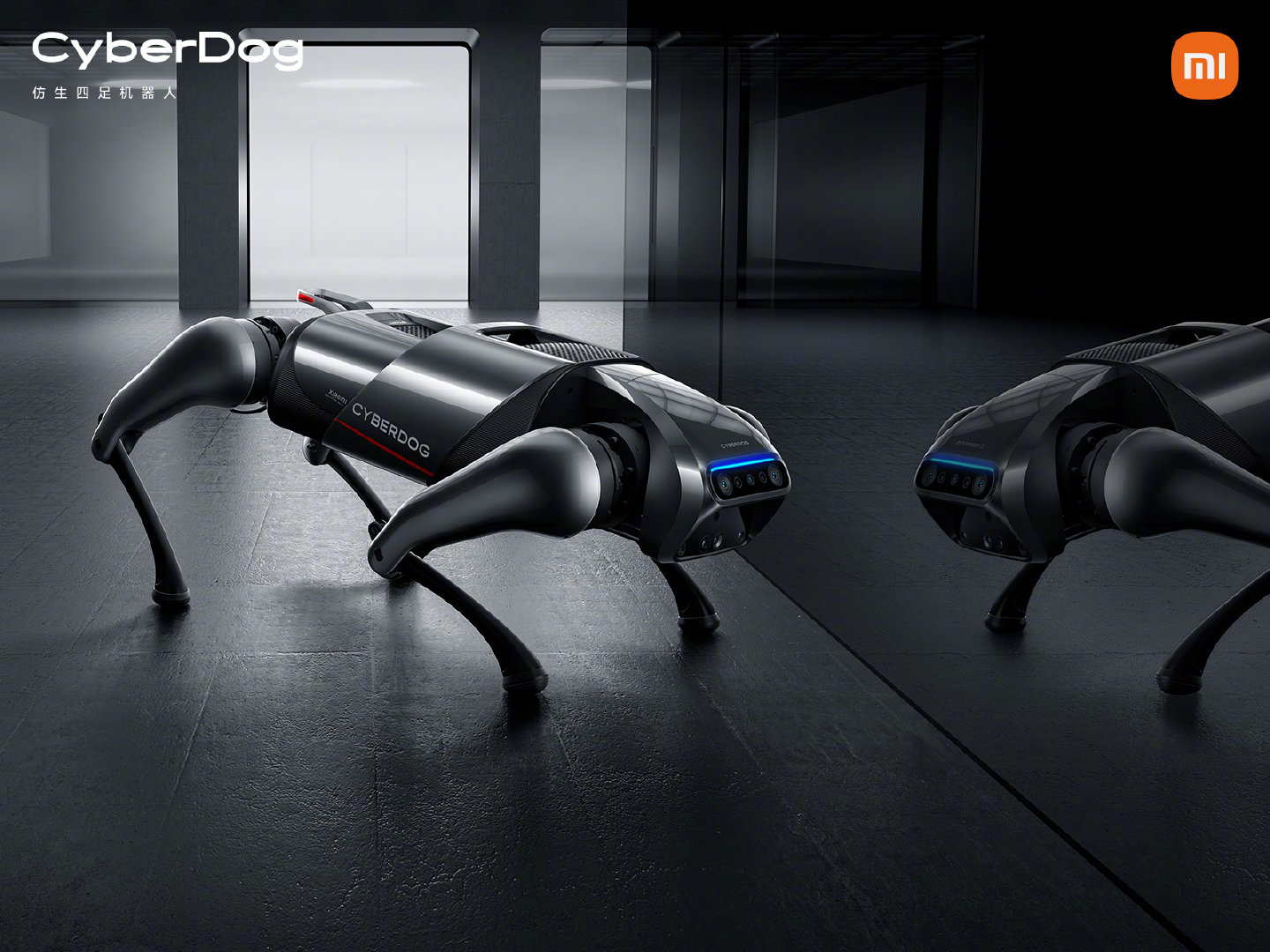 The CyberDog, a robotic dog packed with sensors capable of carrying 4 kilos of weight, has taken the world by surprise.

Xiaomi's summer hardware event was especially jam-packed with announcements. In addition to new smartphones such as the Mi MIX 4 and tablets such as the Mi Pad 5, the Chinese company left room for "experiments."

The CyberDog, a robotic dog with a terrifying appearance inspired by the quadruped robot from Boston Dynamics, was undoubtedly one of the event's big stars.

But what is Xiaomi hoping to achieve with this product? Aside from demonstrating advances in robotics and artificial intelligence, the CyberDog serves a variety of functions depending on the application.

A sensor-laden robot explorer (that somersaults backwards)
Xiaomi's first foray into robotics is CyberDog, a quadcopter built on an open platform that allows developers to collaborate to shape the robot's future. Robotics enthusiasts interested in CyberDog will be able to compete or collaborate with other Xiaomi fans to drive the development and potential of these robots.
It has 11 high-precision sensors and a high-performance processor to analyze its environment for obstacles or objects to interact with via its four motorized legs, which allow it to reach a maximum speed of 3.2 meters per second and perform pre-programmed pirouettes and movements. Furthermore, it can support a load of 3 kilograms, which is significantly less than the 14 kilograms supported by the Boston Dynamics robot.
The fact that it only has a load capacity of three kilograms leads us to believe that Xiaomi's approach to this watch is more "domestic" than that of Boston Dynamics and other robotics companies. Indeed, Xiaomi has demonstrated this with the functions and features incorporated in the CyberDog.
For example, the cell phone can be used to control the robot's movements and actions, as well as to instruct it to carry out operations via the voice control system, which is supported by the various microphones distributed throughout its body.
This enables us, for example, to control our smart home's devices via the robot as if it were a smart speaker with legs.
But, of course, that's not all it can do. Xiaomi has outfitted its quadruped robot with a facial recognition system, which enables us to enable a tracking mode, in which the robot will begin following us autonomously by analyzing our movements at each step. This, combined with its carrying capacity, can make CyberDog the ideal companion for carrying groceries or other heavy objects, as long as they do not exceed the carrying capacity.
Furthermore, the mapping technology makes it ideal for creating virtual maps of difficult-to-reach locations. Furthermore, because of its various sensors and cameras, it can function as a surveillance system.
The Xiaomi CyberDog's capabilities are potentially limitless. However, as of now, the project is a blank canvas on which developers and robotics enthusiasts will have to shape their ideas and bring them to life by leveraging Xiaomi's open ecosystem. Unfortunately, the robot will not be leaving China... at least not for the time being.
Article Author Gerluxe
Image: xiaomipedia